Murray Newman
PREACHING • CONSULTING • DISCIPLING
Do you need some input, clarity, prophetic impartation and encouragement from an Apostolic Prophetic voice?
When it comes to leadership, we can often find ourselves in a hard place - constantly in the face of challenges and changes on many levels which can often leave us open to sense of failure either with others or personally, especially if we are feeling isolated.
PREACHING
A dynamic communicator of Gods Word, who ministers powerfully in the Holy Spirit.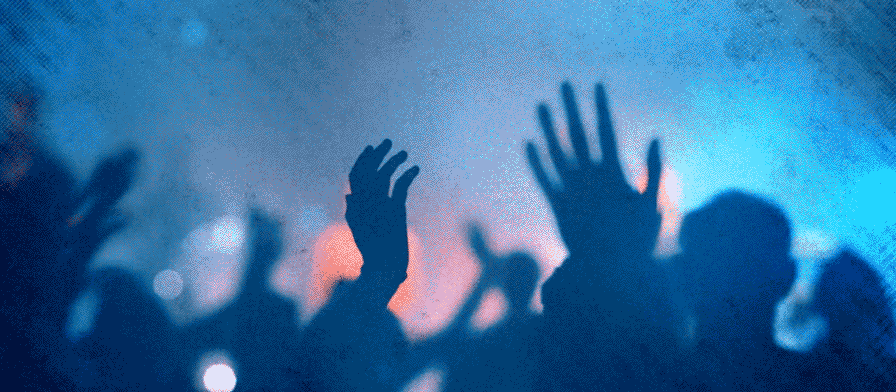 AN AUTHORITATIVE PREACHER OF THE WORD
He is a strong communicator and ministers with engaging humour, wit and revelation. He also has a powerful gift of healing and through prophetic insight and words of knowledge regularly sees the miraculous.
OVER 30 YEARS OF MINISTRY
LOVER OF GOD, FAMILY, PEOPLE AND LIFE.
About Muz
Murray Newman (Muz) has been in ministry for over 28 years. Saved at an early age, grew up in a dedicated pentecostal family. His experience in leadership began in his early teens developing into Youth Pastor, Assistant Pastor - 9 years. Associate Pastor - 8 years and Senior Pastor of Encounter Life Church - 12 years and now a full-time Itinerant based at Impact Church Erina, NSW.
The call on Murray's life has always been evident - his highly relevant cutting-edge ministry has developed with great accuracy and effectiveness over the years, being fine-tuned on many levels throughout his extensive experience in ministry.
He has gained a reputation for speaking prophetically into the lives of local, regional, national and world-wide ministry leaders, teams and churches and is in constant demand. Murray is happily married to his beautiful wife Suzanne and together with their son Joseph are committed to extending and serving the Kingdom.
MINISTRY PROGRAMS
Murray is called to grow and develop leaders and their teams.
his ministry can be unpacked under three Ministry Programs.
LEADERSHIP & DISCIPLESHIP
The LEADERSHIP & DISCIPLESHIP program covers:
Assessment & Discipleship
Team Dynamic & Communication
Managing Self & Others
Interpersonal Relationships
We provide and reveal through key assessment and discipleship by unpacking the unique self personality and gifting. Utilising this as a foundation, team dynamics and methods of communication involving leader/follower and team members are then examined in order to enable effective interpersonal relationships, as well as empower self management. Applying and understanding these essential biblical elements creates a healthy and unified environment for both team and individuals to be discipled into Christ.
CONSULTING
Murray regularly speaks into the lives of church leaders, teams and individuals bringing confirmation and clarity.
PROPHETIC
The prophetic workshops cover:
Workshops
Training
Activation
We define and clarify the office of a prophet, prophetic ministry and operating in the gift of prophecy, all within the accountability of church leadership, providing protocol and boundaries for appropriate development of these ministries. Both teaching and activations working together in a safe environment have proven highly effective in the equipping and releasing of giftings and calls.
MINISTRY DEVELOPMENT
Murray is a strong communicator and ministers with engaging humour, wit and revelation.
MINISTRY DEVELOPMENT & BRANDING
This program will cover:
Vision Focus & Clarity
Communicating Vision & Culture
Target Focus
We explore and analyse your current and future vision perspectives, bringing clarity and direction to both personal and corporate goal projections to empower effective ministry by defining a target focus. Clear and accurate interpretation visually through branding, creates a strong foundation for the mature development of culture and the progression and enlargement of the future.
The Process
Communicate ONE seamless Story.
Aligning your vision, brand application, hierarchy of information and visuals into a powerful message that CONNECTS, not only makes sense but is effective branding.
We begin with a face-to-face workshop to align your brand attributes with your vision. The workshop 'taps' into your heart-beat to reveal the churches greatness, enabling you to communicate with clarity.
SPEAK TO MY HEART
Murray disciples on every level - empowering lives to flourish and reach their highest potential. His message is restoring people's true identity in Christ.
2018 Calendar
June 10 -17 Perth
July 22 . Sydney Nor West Regional Event
July 22 . Inspire Macarthur
July 23-28 Vineyard Church Vineyard
August 18 ACC South Coast Regional
August 19-26 East Coast City Church Caringbah
Sept 8-9 . Port Macquarie Regional
Sept 16 Vineyard Church Vineyard
Sept 29 . Regional Prophetic School, Bega
Sept 30 Resonate Church Bega
Sapphire Life Merimbula
Oct 12- 15 U.S.A - Rockford Faith Centre
Rockford Illinois
Oct 17-19 - Kingdom Life Church
San Antonio
Oct 20 - Hill County Church,
Texas
Oct 21 - Legacy Church
New Braunfels Texas
Oct 22 - Faith Chapel
Syracuse New York State
Oct 28 - Hope Church Santa Monica
Oct 29 . - Relevant Church Riverside LA
Oct 30 . - Regional Event Riverside LA
Nov 4 Living Waters AM West Gosford
Liberty PM Gosford
Nov 11 East Coast City Church Caringbah
Nov 18 ACC Penrith
Nov 25 C3 Gosford
Dec 9 House of Praise Gosford
PARTNERSHIP
If you would like to partner with Murray Newman Encounter Life Ministries, donations can be made by direct transfer:
Murray Newman - Encounter Life Ministries
ABN: 99220426525
BSB: 814 282
ACC: 50430243